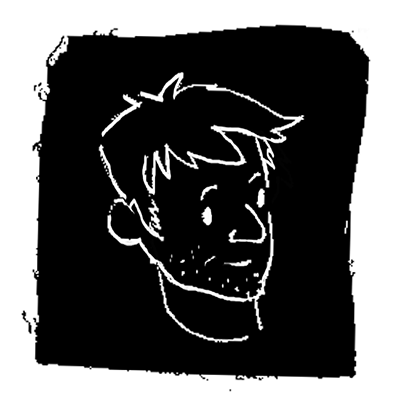 George Booker is a Chicago based artist. He is a graduate of DePaul University's Theatre School where he majored in acting. Currently, he works at a Bookends and Beginnings in Evanston and creates chalk-murals and posters for the Music Box theater on Southport on a regular basis.
On his free time George enjoys cooking, caring for his cats, collecting houseplants, and reading.
You can stay in touch with him by emailing gbooker2@gmail.com or by using the link in the top right to follow him on Instagram for more artwork that is even less finished.